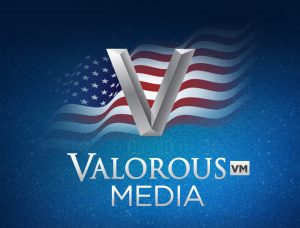 C3 Entertainment, Inc. is a diversified entertainment company, specializing in Licensing, Film Production, Distribution and Streaming TV Media.
Our friends call us C3. We have been in business for over 60 years since C3 was originally founded as Comedy III Productions, Inc. in 1959 by the famous comedy team, The Three Stooges. Valorous Media is a wholly owned subsidiary that manages C3's Streaming Channels.
C3′s success and unique experience in both the entertainment and licensing industries have attracted other celebrity and iconic brands seeking to further develop, grow and expand.
Every brand has its own special attributes that "connect" the branded experience to the ultimate consumer. At C3, we study and analyze brands to understand the message that "connects" the brand, as well as the chemistry of trademarks, copyrights and other property rights that form the basis for the intellectual property that supports the brand. Market research, messaging and a comprehensive Brand Licensing Program are all essential ingredients for a successful brand strategy.
Our broad expertise and experience in the entertainment and licensing industries gives us the ability to successfully develop and implement brand strategies in today's competitive world. We leave no stone unturned in our quest to power up our brands. Whether in television, motion pictures, or other media exposure, we seek to expand every brand to its fullest potential.
Licensing
C3's Licensing Division is charged with managing the licensing and merchandise programs for our Brands. Our licensing team is the best in the industry with an experienced and professional staff who pursue the right commercial opportunities with a unique positioning strategy for each Brand's Licensing Program to ensure that every license is a successful license.
Production
Through our Production Division, C3 develops brands in new directions, creating original programming for feature films, scripted live action and animated television, as well as reality format event programming and shows.
Distribution, and Streaming TV Media
C3 is a leader in licensed broadcast and digital content distribution, maintaining a robust library of thousands of feature films, documentaries, episodic television and an extensive faith-based library. Our distribution experts prepare our content to exact specifications and deliver it to domestic and foreign markets worldwide.
Major cable and satellite TV providers have lost about 25 million subscribers over the past decade as more consumers cut the cable and migrate to streaming TV.
Live TV streaming can be ad supported video on demand (AVOD) or linear streaming FAST channels which are ad supported and free to the consumer. Valorous Media, a C3 company, manages C3's slate of FAST channels, which currently consist of Three Stooges+, Valorous TV and Doghouse TV. Look for our channels now streaming every day on Sling TV and Amazon's Freevee, with more to come.
Making people laugh and smile has been the trademark of The Three Stooges since we blazed the trail for over 80 years to become one of the most successful entertainment brands ever. Along the way, C3 has done it all in the entertainment and licensing industries. We developed and produced television specials for network and cable distribution, television series for national syndication, motion pictures for theatrical and television distribution, home entertainment products, live stage shows, publishing, branded websites, and internet and social media. In addition, C3 has become a leader in the licensing industry by licensing thousands of consumer products and services worldwide.
We love what we do, and always have a good time doing it. With Larry, Moe and Curly as our founders, how could we not?