Three Stooges In Gaming
As the greatest comedy team ever, The Three Stooges are a natural for all forms of Gaming activity, and in fact, are one of the most widely used licenses in the gaming industry. The Three Stooges are utilized in traditional gaming applications, such as slot machines, bingo and card games, as well as becoming one of the most popular state lottery properties used in numerous state lottery programs across the United States. New and exciting digital gaming platforms offer The Three Stooges tremendous new opportunities to expand the distribution of The Three Stooges comedy all over the world. Below are some of the more exciting Gaming applications that C3 is involved in.
Numerous state lotteries, including Ohio, New Hampshire, Michigan, Rhode Island, Connecticut, Iowa, Maryland, Illinois, Massachusetts, Nebraska, Georgia, Texas, Kansas, Virginia and Oregon have run successful The Three Stooges themed lottery games. With all of this success "It was time to take our lottery program to another level", said Ani Khachoian, C3's Executive Vice President of Licensing and Consumer Products, "and therefore we are very pleased to partner with GTECH, a true global leader in gaming technology and services."
The Three Stooges slot machines have a long run of success in casinos throughout the United States. In addition to the United States, the Spanish language version of The Three Stooges slot machines - Los Tres Chiflados, have been installed in casinos located in South America. The latest generation of The Three Stooges slot machines have 30 play lines and 30 ways to win, plus three separate progressive jackpots.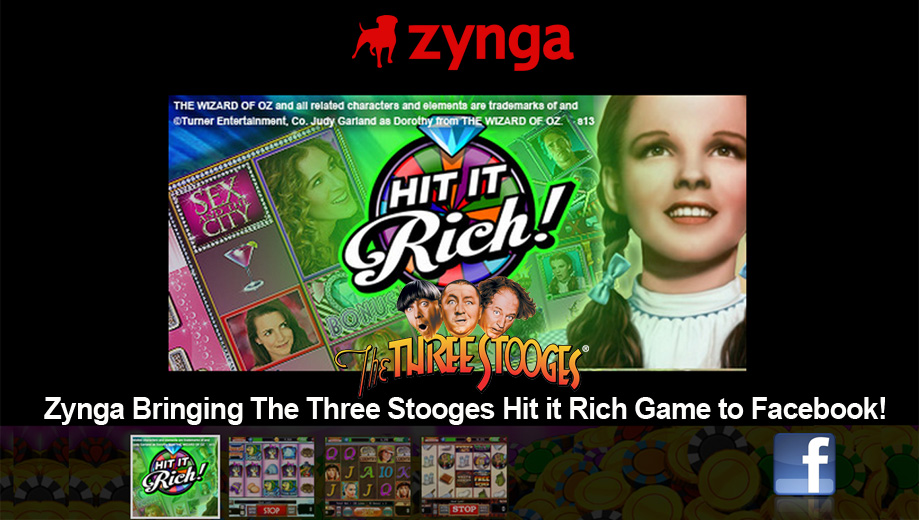 C3 has introduced The Three Stooges for online gaming on internet casinos all over the world. The Three Stooges new online video slot machines have become immensely popular with internet gaming enthusiasts. As online gaming applications grow and expand with new internet applications, C3 intends to soon introduce new The Three Stooges online games, including The Three Stooges 3 Joker Poker, and The Three Stooges Bonus Blackjack.