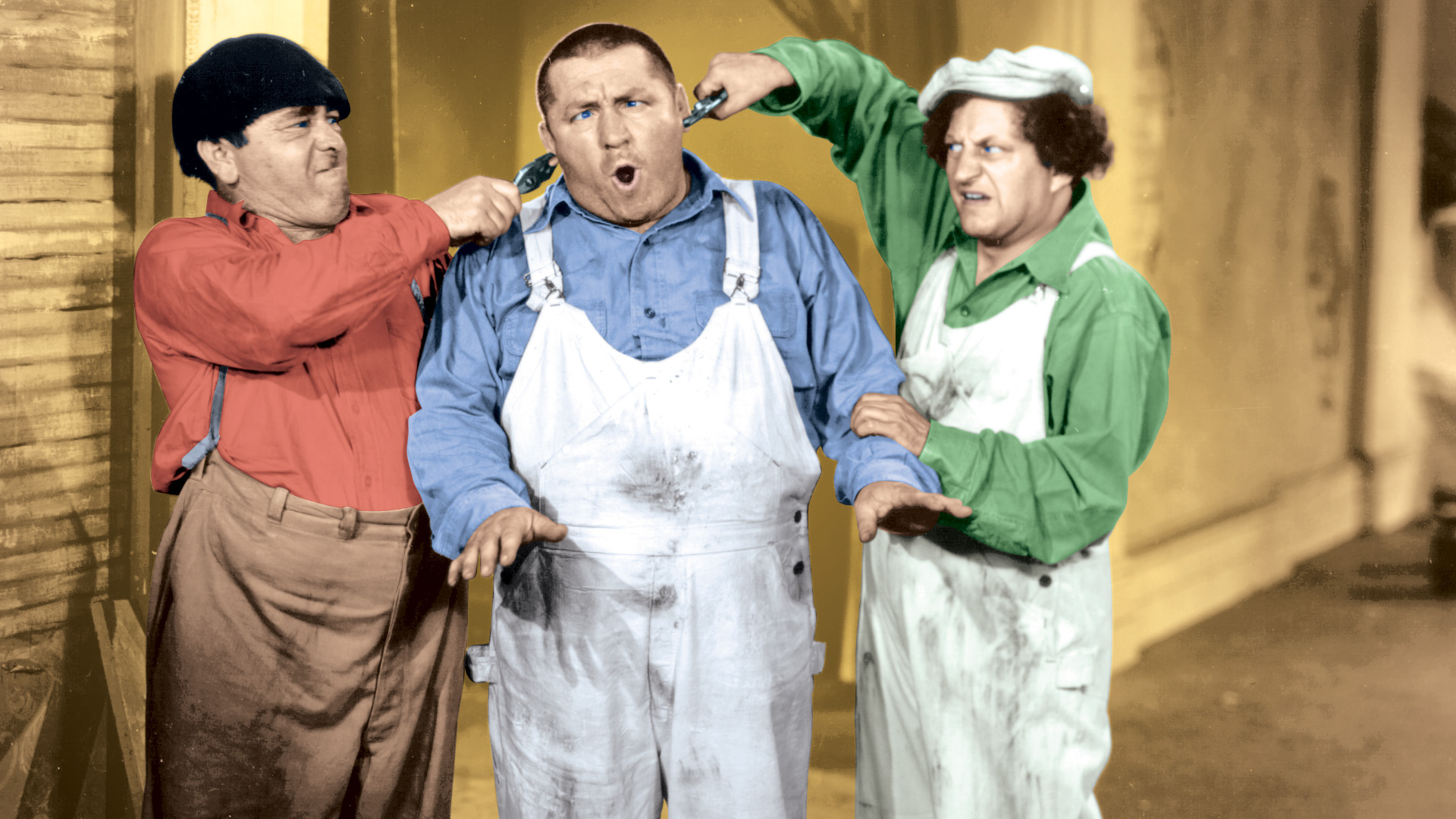 Host Steve Watson of Monster House, Discovery Channel's hit remodeling series (Mondays at 8:00 PM Eastern & Pacific) pays tribute to The Three Stooges.
The Monster House design staff works overtime to turn this house into a Three Stooges house, with all the special design elements and accoutrements that Larry, Moe and Curly would use if they were doing the remodel.
C3 Entertainment worked closely with the show's producers and designers to bring out The Three Stooges true essence in The Three Stooges remodel. Fortunately, the house owners are huge Three Stooges fans and expected nothing but the true The Three Stooges "Look".
The show originally aired January 11th, 2005 at 8:00 PM Eastern & Pacific Time.