Los Angeles, CA — April 23, 2019 — Valorous TV, the all-new digital streaming subscription service from Valorous Media, Inc., is excited to announce the newest addition to the Advisory Board, USAF Colonel (retired), Randall Larsen.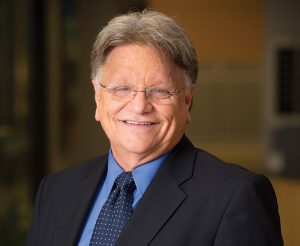 As CEO of Randall Larsen Presents, the filmmaker chose Valorous TV as his streaming partner for his eye-opening documentary, Operation Whitecoat. Larsen's most recent work is the documentary film, Black Hawk Down: The Untold Story, which was digitally released exclusively on Valorous TV on Veterans Day 2018. The film documents the heroic actions of the soldiers from Task Force 2-14 of the 10th Mountain Division in support of United Nations humanitarian operations. Larsen also digitally released the Director's Cut of the same documentary exclusively on Valorous TV March 29, 2019. You can learn more about Larsen's film history and distinguished background on the Valorous TV website.
He has also served in a wide variety of national security and homeland security positions. Most recently, Larsen served as Executive Director of the Bipartisan Congressional Commission on the Prevention of Weapons of Mass Destruction Proliferation and Terrorism from 2009-2010, and helped found the Bipartisan WMD Terrorism Research Center, serving as the Executive Director from 2010-2013. He has also held a position as an on-camera commentator and analyst for CBS News.
"I am delighted to be joining the Valorous TV team," said Larsen. "I look forward to doing what I can to help this platform showcase the courage, character, commitment, and sacrifice of our servicemen and women of all ages."
Larsen has officially assumed his position on the Advisory Board, serving alongside eight other distinguished board members, including Brigadier General William C. David, Air Force Veteran and filmmaker Jim Huggins, and U.S. Army World War II Veteran George Ciampa. Learn more about Randall Larsen and our other Advisory board members by visiting us at ValorousTv.com.
"We are thrilled to have Randall Larsen join the Valorous TV Advisory Board," said Earl Benjamin, President and CEO of Valorous Media, Inc. "He is a genuine hero and a wonderful addition to the board. We look forward to his help and valuable input regarding the future of Valorous TV."