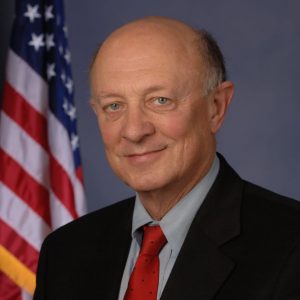 C3 Entertainment is proud to announce the most recent addition to the Valorous TV Advisory Board, Jim Woolsey, former Director of Central Intelligence for the United States Central Intelligence Agency (CIA) from 1993 to 1995.
Woolsey was born and educated in Tulsa, Oklahoma and received a BA from Stanford University, a Masters from Oxford (where he was a Rhodes Scholar), and a law degree from Yale Law School (where he was managing editor of the Yale Law Journal).
He has had four presidential appointments – two Republican and two Democratic – serving Jimmy Carter, Ronald Reagan, George H.W. Bush, and Bill Clinton. He headed arms control negotiating teams, served as Undersecretary of the Navy, Director of National Intelligence and General Counsel to the Senate Armed Services Committee.
"We are very excited, thrilled and honored to have Jim Woolsey join our Valorous TV Advisory Board," says Earl Benjamin, President and CEO of Valorous Media, Inc. "He brings a unique and valuable perspective with his decades of dedicated service to our Nation. We look forward to his contributions."
He has been a litigator for 22 years, a venture capitalist for five years, Booz Allen Partner for four years, and has chaired a number of major boards and commissions in the fields of energy and national security. Mr. Woolsey co-chairs the United States Energy Security Council. Most recently he was a trustee of Stanford University and a Regent of the Smithsonian Institution.
He has three sons and four grandchildren.